Toll Bar Primary School Holiday Club
We have managed to arrange this Holiday Club because we have received funding from the BBC Children in Need. This has enabled us to offer this free of charge to children in Oak, Cedar, Willow and Chestnut Classes only.
All coaches are qualified sports Coaches and have been DBS checked.
When you come to the Holiday Club please note the following: -
Access will be through the new door to the Community Room. (The front door will be locked)

Please see Miss Mason or Miss Hickman first to let them know you are here. They will be in the Community Room.

To take part in the sporting activities you will need to bring your trainers and kit

A packed lunch will be provided for every child, each day.

You will not be allowed to leave the premises to go to the shop or home during the sessions or at lunch breaks.

You will not need to bring any money

All children MUST be signed out by an adult

If there is any unacceptable behaviour, parents will be contacted to collect you immediately
The holiday club is for children in ELM, OAK, CEDAR, WILLOW & CHESTNUT - FREE OF CHARGE
It runs on Tuesday, Wednesday & Thursday during October, February and May half-term holidays, the first week of Easter holidays and the first 2 weeks of the summer holidays
From 10.00 am to 2.00 pm
Multi-sports activities, run by qualified sports coaches in the hall
Baking / simple cooking
Art & Craft activities in the Community Room
Packed lunch will be provided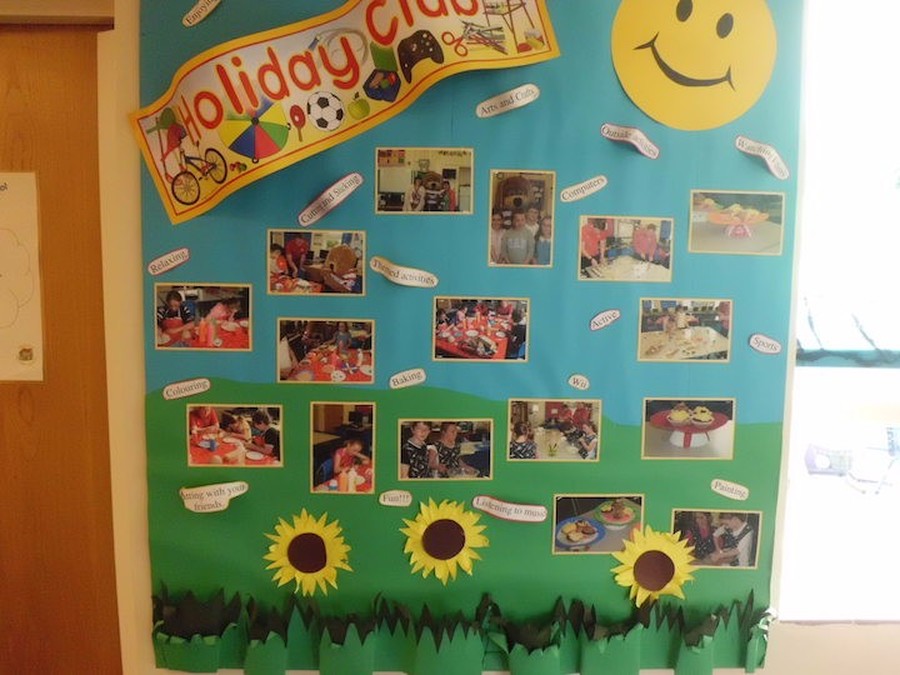 Toll Bar Holiday Club - February 2018
Posters will be sent home with your child and forms will be available from the office. Children must register before Thursday 8th February 2018 - no child will be able to take part unless forms are received.