After-school clubs
We organise a comprehensive range of after school clubs that are available from 3.00pm - 4.00pm each day. Clubs run each term and children can be signed up by filling in the relevant form and handing it into the office. Please note that some clubs do have limited places.
Children will not be allowed to participate in any after school club unless a completed form is received. Once forms are received, your child will be added to the club from the FOLLOWING WEEK.
Current After School Clubs running this Autumn Term ....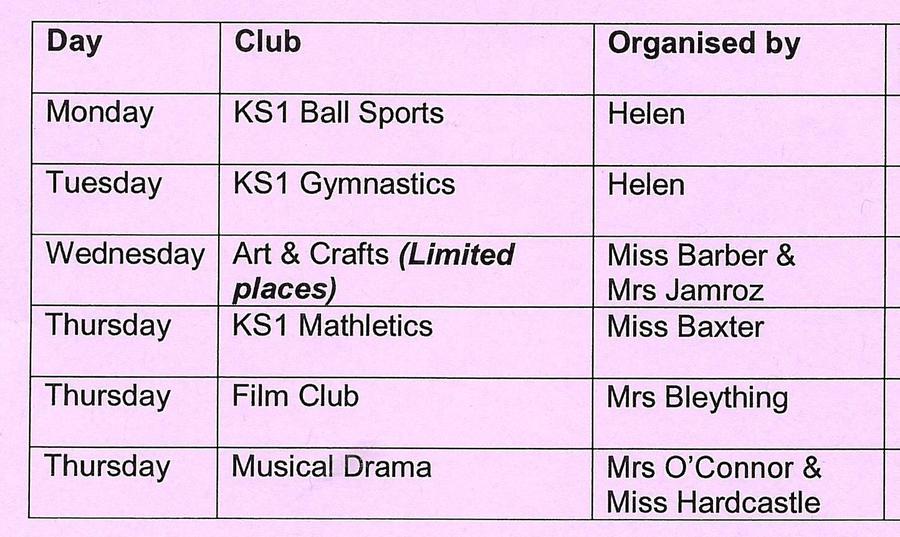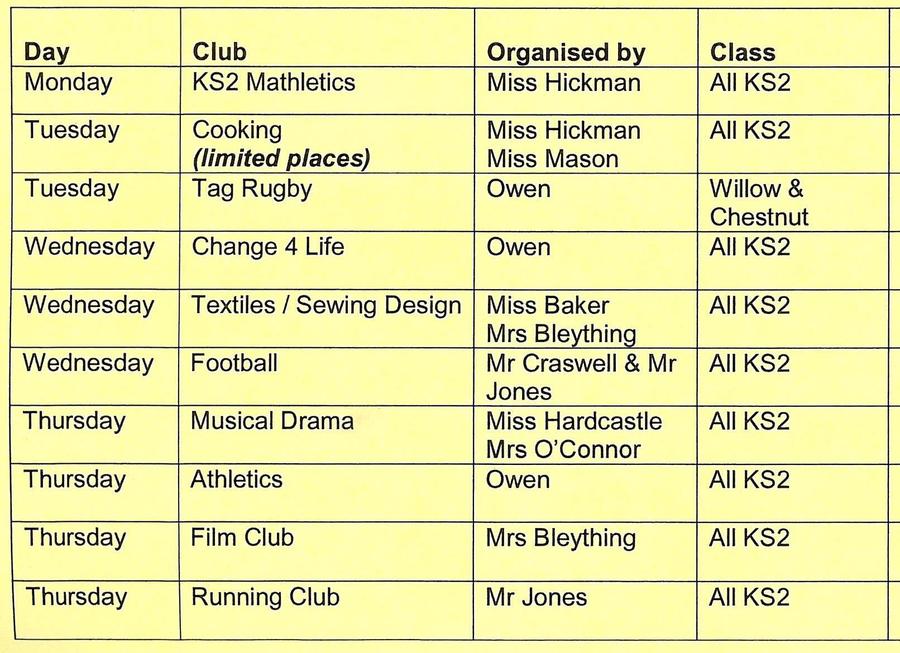 ** Please note that Tag Rugby has now changed from a Tuesday to a Monday