Reading scheme used in school
Click on the link https://connect.collins.co.uk/school/portal.aspx or type in Collins Connect.
Click on Teacher Sign In.
Login with these details
Username: parents@harpercollins.co.uk
Password:Parents!21
Click on the Big Cat Collins E-book section
You can then choose the Book Band that your child is reading in school and then choose a book. The book will be read to you when you select a page to read. If you press on pause on turn the volume off on your device, your child will be able to read the book to you. Happy reading!
Welcome to Cedar
Welcome to Cedar
Class website: cedar@tollbar.doncaster.sch.uk If you have any questions for Cedar class teacher please use cedar email address.
Staff: Mrs Taylor, Miss Dutka and
Our PE days are: Wednesday and Thursday. Remember to arrive at school wearing your PE kit on these days.
Literacy-In our writing this term we will be focusing on the class text 'Escape from Pompeii'' by Christina Balit and learning about the devastating volcanic eruption that destroyed the ancient Roman city of Pompeii. We will be writing our own narrative recounts of this event as well as creating newspaper recounts about the disaster.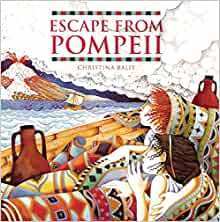 As well as this text we will also explore a range of non-fiction texts and use these to develop our understanding of the people of this period, creating non-chronological reports about the Roman people.
Reading books will be changed on a Friday although we will be reading other books and texts every day in the class. It is also good practice for the children to read the same book more than once so please don't be surprised if they bring the same book home again another time. We are working hard to develop reading fluency and confidence.
Science-this half term will be learning all about Rocks
Computing – This term we will be building on our work on Programming from Year 2 to develop programmed animations to recount the sinking of the Titanic. We will be exploring using a range of techniques on Scratch to create different effects including movement and sound as well as selecting and creating our own sprites and backgrounds. We will also be further developing our understanding of how to be safe and responsible online learners, whilst engaging with our devices in and outside of school.
Topic-This term we are learning about the Ancient Romans, exploring their origin, lives and what they left behind, including things we still use today! We will also be learning about volcanoes.
In class we also use a number of online platforms including Numbots, Reading Plus, Times Table Rockstars, Seesaw, Developing Experts and Epic! (please see weblinks below)
Logins for all of these are available in your child's planner – if you are not sure about these, please ask.
Our online learning platform is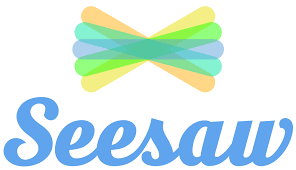 Online learning Y3 lessons available here:
Our favourite learning apps and websites
For maths
For reading and writing
For Science
For Computing
Our other favourites to get active, creative or to just relax with a story. Maybe you fancy a trip to the zoo?!
We want to help and have put together a page of FREE LEARNING RESOURCES provided by UK zoos, designed to keep children educated and engaged during the lockdown. There are links to live "Meet the Keeper" video streams and virtual tours, so there is something for everyone. Just choose the Zoo you want to visit and away you go!