Foundation Unit
Summer Term 2
This final half term our topic is related to "Travel, Journeys, Vehicles past and present and Holidays - past and present". We have some lovely stories and activities planned! We will also be practising for our Sports Day and other exciting events! The Foundation Unit, as always is ready for even more opportunities for our children to develop their learning. As usual we will be spending a lot of time outdoors learning through our environment, so remember to bring your coats, wellies, hats, gloves and scarves in case it's cold and muddy - we might get messy! Keep hold of your recent newsletter for all the important dates and useful information.
Please note:
Please know that our Teaching staff are still contactable during school hours. If your child is attending school during this time, you may not get to see your child's usual member of staff - all children are familiar with all the staff across our Foundation Unit. You can contact staff through the class emails listed below.
Reading scheme used in school
The reading scheme we use in school is called Read Write Inc.
This literacy programme was developed by Ruth Miskin, published by Oxford University Press and is taught in over 5000 schools throughout the United Kingdom.
Our pupils will focus on learning sounds and the letters that represent them, along with learning how to form the letters. The books that are then read are written using only the letters the pupils have learnt (along with a few separately taught 'tricky words') which will help when building up confidence in reading.
For more information - Please click on the link below
Please see the Foundation Units Planning:
Nursery and Reception Planning 2021/2022
We love to get outside and explore the world around us. We take notice of how our world changes with each season and how it makes us feel.
We enjoy investigating through our provision, this tuff tray supports our counting skills, sharing skills and builds our relationships with our peers.
We enjoy tuff trays that are linked to our stories in Literacy, we can retell the story, add our own twists and make the most of sharing stories with our friends.
Imaginary play is our favourite, children often help choose what we have in our provision areas. We follow their interests and let them decide what to have in provision, dinosaurs are very popular!
Welcome to Toll Bar Primary School Foundation Unit.
Home learning activities:
Hope you are all well and staying safe -
There are a number of websites offering free access to children during this difficult time - we will be sharing these with you below and regularly updating them over the coming weeks! Please keep checking in!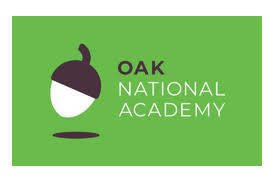 As we are learning to live with Covid present in our lives, we have compiled a list of online resources to support the learning of children throughout any school closures/class closures or just for you to access at your convenience. These resources can be accessed via passwords supplied to your children or free resources that do not require passwords. Please contact your child's teacher should you require any support in accessing these resources. Always consider online safety practices when using the internet. See our guidance for this https://tollbar.sites.schooljotter2.com/safer-schools as well as a 'Think U Know'guide for parents document here.
(Last updated 21.4.2022)
The chef and fitness coach Joe Wicks has many workout sessions - this is the perfect way to burn some energy and have fun. Click on the link to follow videos on his page, have lots of fun!
Or how about you join us to SPREAD THE HAPPINESS?! Type in to YouTube and watch Shonette's uplifting dough disco. All videos and more can be revisited at her YouTube channel
If you take part in any of these activities make sure to send us pictures to the relevant class email, of the fun you have!
Our favourite learning apps and websites
For digital safety packs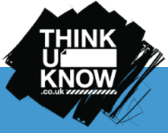 The teaching staff within the foundation unit this year are:
Nursery: Mrs Cadman (Teacher)
Miss Mason (HLTA and trainee teacher - EYITT)
Mrs Jamroz (Teaching Assistant)
Mrs Gunning - (Teaching Assistant)
Reception: Mrs Parish (Teacher)
Miss Wilson (ITT trainee Teacher)
Miss Baker (Teaching Assistant)
Class email addresses
Nursery - ash@tollbar.doncaster.sch.uk
Reception - maple@tollbar.doncaster.sch.uk
Early Years Foundation Stage
The Early Years Foundation Stage (EYFS) sets standards for the learning, development and care of your child from birth to 5 years old.
All schools and Ofsted-registered early years providers must follow the EYFS, including childminders, preschools, nurseries and school reception classes.
Take a look at the the three prime areas of the EYFS and how this is used to help your child develop (includes some photographs of our children demonstrating these outcomes) - Please click here
Take a look at the the four specific areas of the EYFS and how this is used to help your child develop (includes some photographs of our children demonstrating these outcomes) - Please click here
Key Books for Foundation
Please see a list of books we will be focussing on through the Foundation Unit. We also follow the children's interests, so if they are enjoying a particular book at home feel free for them to bring it in to school to share with their class.