Sycamore regularly win the attendance award for the week!! We are thrilled to keep winning!
Help us to keep the best attendance scores across the school by attending school as much as possible.
We learn so much more by being in school and every lesson and every day helps.
Reading scheme used in school
The reading scheme we use in school is called Read Write Inc.
This literacy programme was developed by Ruth Miskin, published by Oxford University Press and is taught in over 5000 schools throughout the United Kingdom.
Our pupils will focus on learning sounds and the letters that represent them, along with learning how to form the letters. The books that are then read are written using only the letters the pupils have learnt (along with a few separately taught 'tricky words') which will help when building up confidence in reading.
For more information - Please click on the link below
Welcome to the Summer Term
Sycamore are really excited to be learning about Explorers this term.
We will be learning about famous people who have travelled around the world in the past and some of the discoveries they have made. We will also be looking at all the places around the world they have visited.
As part of our learning, we have already taken part in a lesson broadcast live from the Arctic Circle where we learned how many layers of clothes someone needs to wear, and saw lots of creatures that live around the Education village in the North Pole.
In Science we are learning about what various animals need to keep them healthy and this will range from domestic pets to zoo animals to safari animals. We will be asking children to think about the things required to look after a pet and what food suits it best. Within this topic we will be learning about carnivores, herbivores and omnivores – and this will help us to know what an animal needs to keep healthy. After this we will relate this learning to what we have to do to keep us healthy and how we can best look after each other.
In June we will also be taking the Phonics Screening Check where we check to see all the words and nonsense words your child can read. This is a statutory assessment which we have to report results. There will be a parents meeting held very shortly to keep you informed of this assessment.
We are also learning to be good Toll Bar citizens and this will be helped by creating art work linked to the protection of the environment whilst also learning about the Queen's jubilee celebrations – We look forward to showcasing our art work in the school Gallery exhibition – dates to come shortly.
Read, Write Inc
We are now in full Read Write Inc swing- using our new phonics scheme, your child should have received a new style reading book. We would encourage your child to continue practising this book every day to develop their fluency (ability to read smoothly and with expression) and to remember to bring it back to school every day. As part of the scheme we also look at spellings so would encourage your child to practise spelling some of the red words from out of their reading books.
Please ask if you have any questions about the things we are teaching or have any questions about the work we do in class.
As always please use the class email to ask any questions sycamore@tollbar.doncaster.sch.uk
Miss Whaley
Mrs Bleything
Miss Baker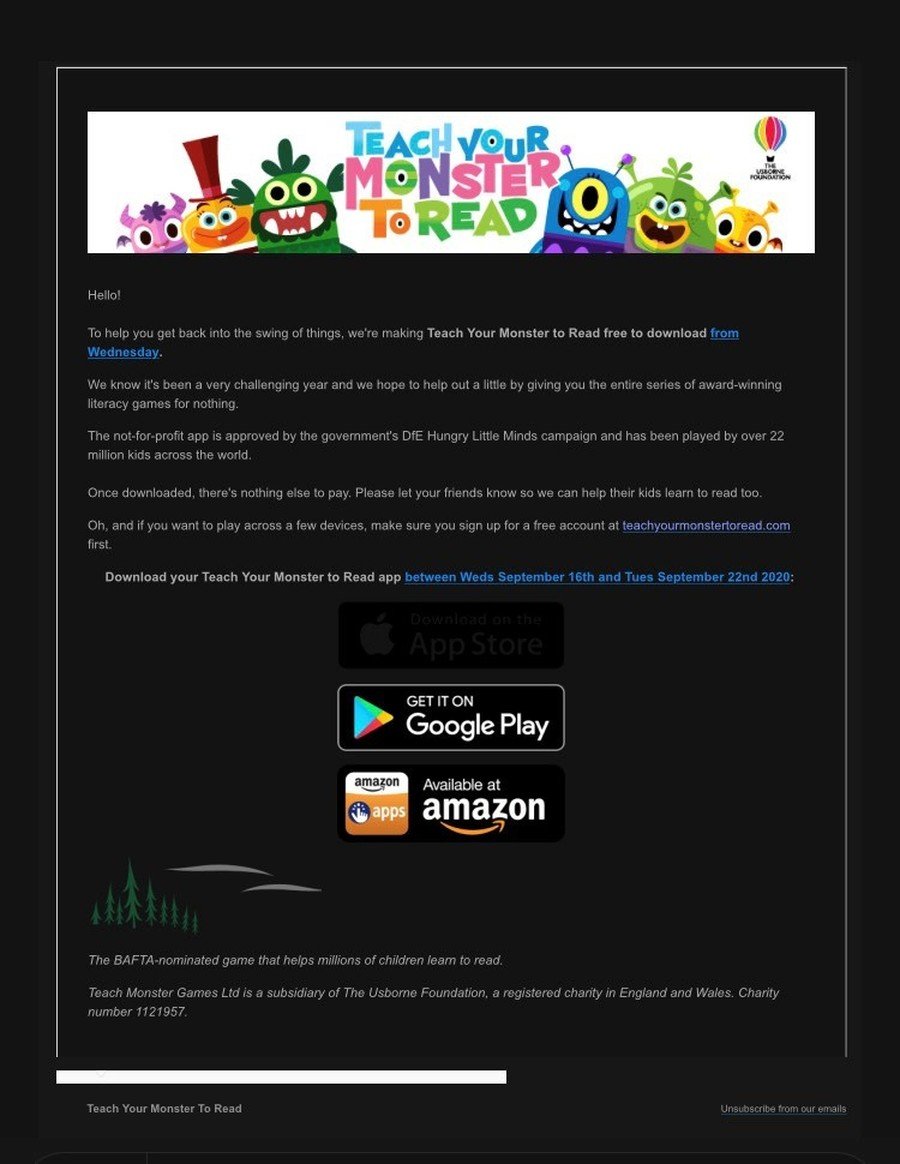 Teach Your Monster to Read