Reading scheme used in school
Click on the link https://connect.collins.co.uk/school/portal.aspx or type in Collins Connect.
Click on Teacher Sign In.
Login with these details
Username: parents@harpercollins.co.uk
Password:Parents!21
Click on the Big Cat Collins E-book section
You can then choose the Book Band that your child is reading in school and then choose a book. The book will be read to you when you select a page to read. If you press on pause on turn the volume off on your device, your child will be able to read the book to you. Happy reading!
Attendance winners
Sycamore won the Class attendance for the whole Autumn Term - well done to all children and parents
Keep it up - we can do this!
Welcome to Sycamore class.
This year your children will be working with Miss Baker and Mrs Stoppard in Sycamore.
We are learning about the NHS. We will be learning about the history of the NHS when it was introduced and how it has changed. We have also been looking at influential people within nursing history, namely Florence Nightingale.
We will also be learning about where we live and finding us on a map. We will be thinking about our route to school and making simple maps to show our journey.
PE days will be on Thursday and Friday and children are expected to attend in PE kit for the day to avoid bringing extra things into school.
During current times we are also asking that children only bring their Blue book bag with reading book and planner with them to school every day along with a water bottle. This will help us to minimise rick within the classroom.
I will be setting homework via the TEAMS app and will be talking to you about this tool throughout the year. It is also the place you should look for work, if you and your child have to isolate for any reason.
Reading books will be changed on Tuesday and Friday although we will be reading other books and texts every day in the class. It is also good practice for the children to read the same book more than once so please don't be surprised if they being the same book home again another time.
In class we also use a number of online platforms including Numbots, Teach your Monster to Read and Epic! (please see weblinks below)
Logins for all of these are available in your child's planner – if you are not sure about these, please ask.
I look forward to working with you throughout the year and if you have any questions please ask or contact me through the class email sycamore@tollbar.doncaster.sch.uk
Miss Whaley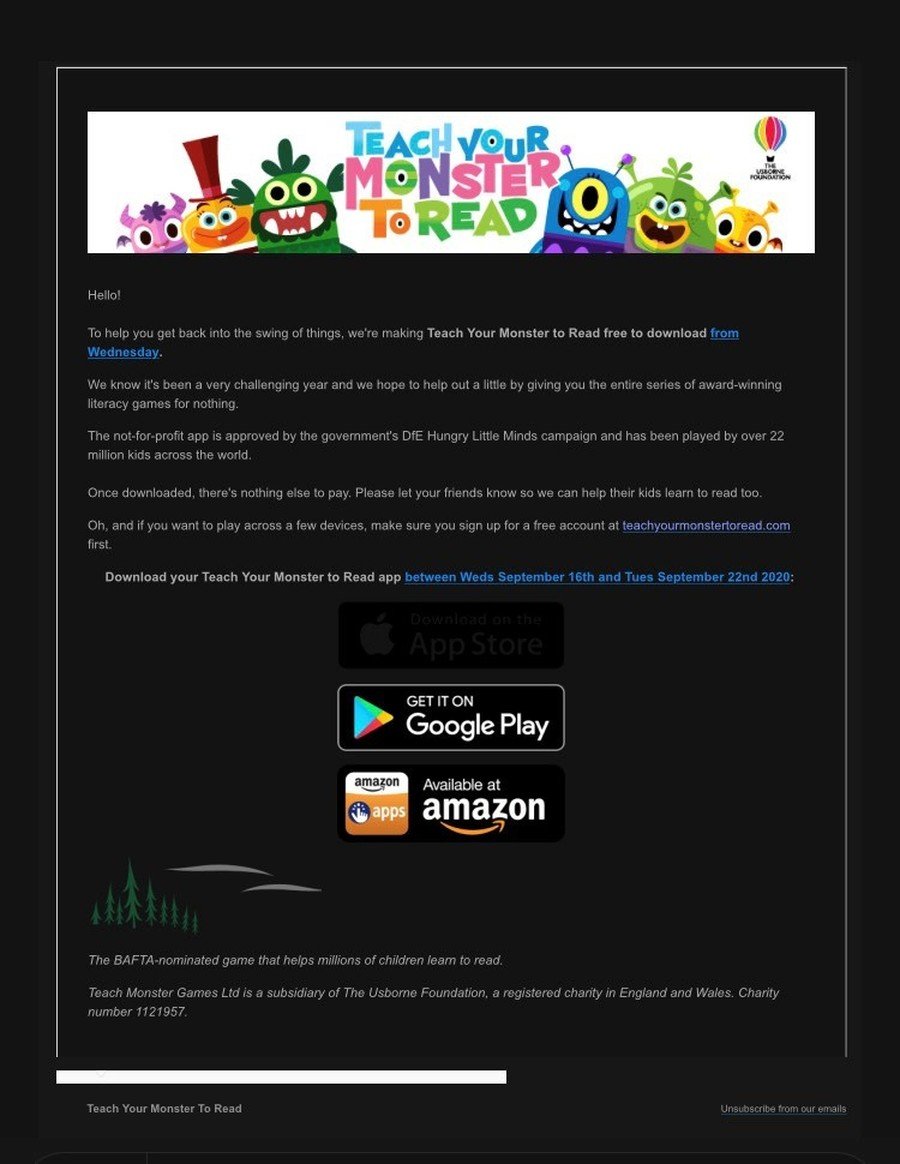 Teach Your Monster to Read