Sycamore
Welcome to Sycamore class.
As your child enters Year 1 we would like to make sure you know as much information as possible.
We are starting with looking at a book called 'Here We are' by Oliver Jeffers. It is a story he wrote for his newborn son to help make sense of the world around him. The book has some beautiful illustrations and we are hoping to make some beautiful pictures from it.
We are also going to be learning about the NHS and how important it is in our lives. As well as looking at the wide range of jobs in the NHS, we are looking at its history and going back in time as far as Florence Nightingale.
In Science, we are planting a range of seeds and plants and watching them grow. Hopefully, we will be able to keep growing things throughout the year as we get better at watering and tending them. Keep an eye out for our plants but please try not to touch as we want our children to be the ones who tend them – always open to advice though as my fingers aren't very green – yet!
PE days will be on Thursday and Friday and children can come to school in their PE kit including trainers or pumps so we can run around outside.
Reading books will be changed on Tuesday and Friday so we can quarantine our books for safety. Rest assured we will be reading lots more things during the week so ask your child about it. You may find your child brings home a book they have already read and this is absolutely normal - part of the National Curriculum is to re-read familiar books and please try to keep it exciting to see what you can spot that you may have missed the first time of reading.
Year 1 is the year we focus on phonics a lot! I will be keeping you updated on the National Phonics Screening which takes place for all children in June. We will tell you and the children all about it nearer the time, but for the moment just enjoy listening to the children tell you about the sounds we are learning. If you would like to know more, the children love Geraldine the Giraffe phonics videos available on YouTube.
If you have any questions please ask anytime and feel free to drop me an email (at our class email address above) just to say Hi, to ask any questions or just share a funny story that your child has told you.
Miss Whaley
Autumn Term Planning/Resources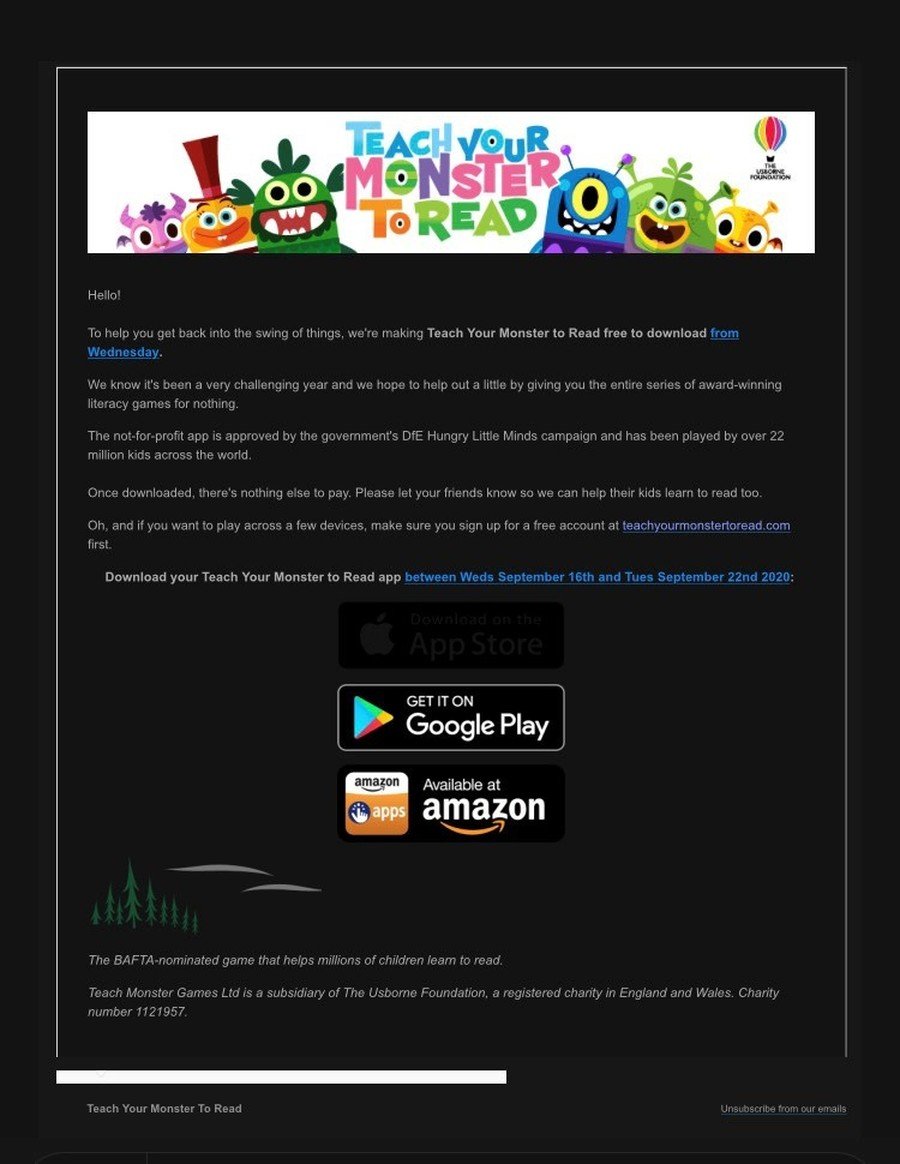 Teach Your Monster to Read