Remote Learning Information
Thank you for all your support with regards to remote learning.
Further information about your particular child's online timetable is available on their class webpage. If you are struggling to access any of the learning, please contact the school as soon as possible so we can try to help.
As a school we will provide a variety of learning for you children whilst they are not in school. Remote learning does not just mean direct online teachers speaking to pupils all day. We are fully aware of the difficulties many of us face accessing the internet and use of computers or tablets. Therefore, remote learning combines online learning, websites, video links, hard copy resources and online direct teacher time.
All pupils in KS2 have had opportunity to learn how to access our online learning platform – TEAMs. This will be our main approach to online learning in KS2 with a range of tasks, links to video, websites and direct teaching time.
Many in KS1 have used TEAMs and Seesaw. KS1 will now be largely be sharing the daily lesson videos, prompts and activities on Seesaw. This is as we have found that our younger children appear to be much more confident in accessing these activities themselves as well as the login process being far simpler. For the duration of home learning the children have their own personal code which will be sent to you directly. We will however continue to post on Teams alongside Seesaw.
For a quick and simple guide on how to access and navigate Seesaw please view the video here.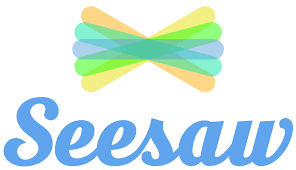 In foundation Tapestry will become our way of providing online work and information.
Each year groups remote learning expectations can be found below. We will work hard to support you in any way we can to maintain basic learning whilst your child is at home.
Remote Learning will include daily tasks and sessions, workpacks, weekly checks on learning to see how we can help further. Timetables are attached for each area of school.
Paper based workpacks are available for collection from the school office (by appointment) as well as pupils having access to live lessons with the teachers from school. Paper based work packs will also need to be returned to the office so feedback can be given to the children. Staff will review this learning after a suitable period of quarantine.
We are determined to try and maintain some basic learning to ensure your child is able to progress and retain the incredible learning they made last term.
Please contact the school if you need a photocopied work pack/ pen/ pencil or paper. If you require a photocopy of the work pack please contact the class teacher through email/ or text the school. Contact details can be found on our home page or each individual class page.
Please could I ask all parents to ensure we have the most up to date address as this has now become a very important form of communication.
I appreciate how difficult home-learning is for everybody so please let us know if there is anything further we can do to support you.
Meetings on Teams - Parent Protocol's