School Admissions
Admission to School - In Doncaster, schools are arranged into 'pyramids' based upon a number of primary schools linked with a secondary school. The area which a school serves, is referred to as a 'catchment area'. Each address in Doncaster has a catchment area school and most parents apply for their children to attend their local school.Our school admissions process is co-ordinated through the local Authority. Only they can decide who is eligible for a place in our school. Local Authority contact details are as follows:
Address: Admissions and Pupil Services, PO Box 266, Council House, College Road, Doncaster, DN1 3AD.
Please also refer to the following Policies on our 'Policies page' for further clarification on admissions to Toll Bar Primary
- Admissions Policy - Nursery Admissions Policy - Rising 3 Year Olds Nursery Admissions Policy -
Nursery Admissions and 2 Year Funding
Rising 3's - If certain criteria is met you may be eligible for a golden ticket. This will be sent from the Local authority and will enable your child to start with us the term before their third birthday (providing places are available).
For further information, please see the following links:
Golden Ticket Information for 2 Year Funding
Rising 3's Nursery Admission Form
Nursery - Children are usually admitted to a school nursery in the September following their third birthday. Admission forms can be acquired directly from Doncaster council or on the following website – http://www.doncaster.gov.uk/services/schools/nursery-admissions
You will have to apply again for a place in our reception class as attending our nursery class does not automatically guarantee your child a place.
For Nursery 2019 - 2020 application forms (Closing Date 23/10/18) - Please click here
30 hours funding/Tax Free childcare - Childcare options
We may be able to provide 30 hours childcare for your 3-4 year old if criteria is met. Or you may be able to apply for tax free childcare. For more information - please click here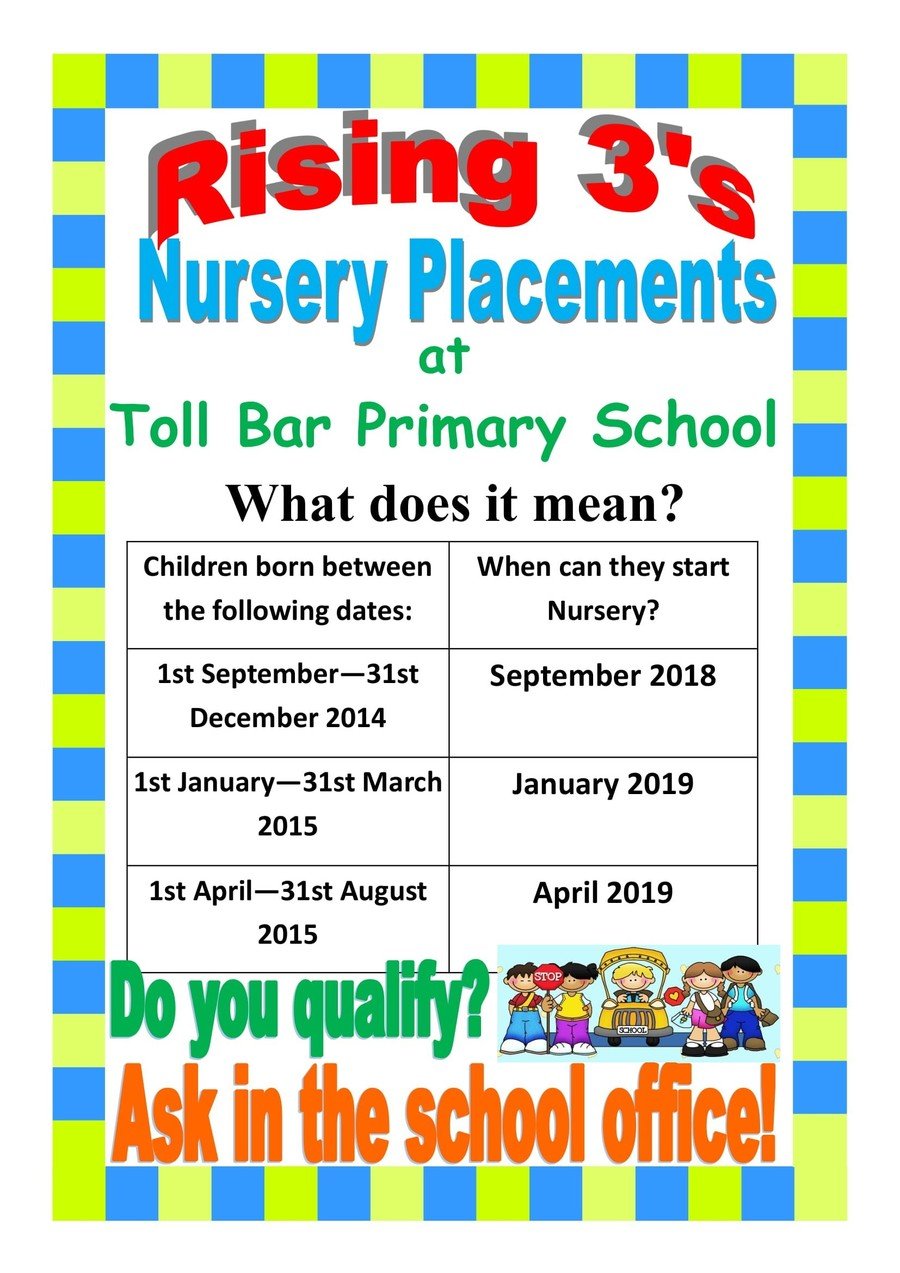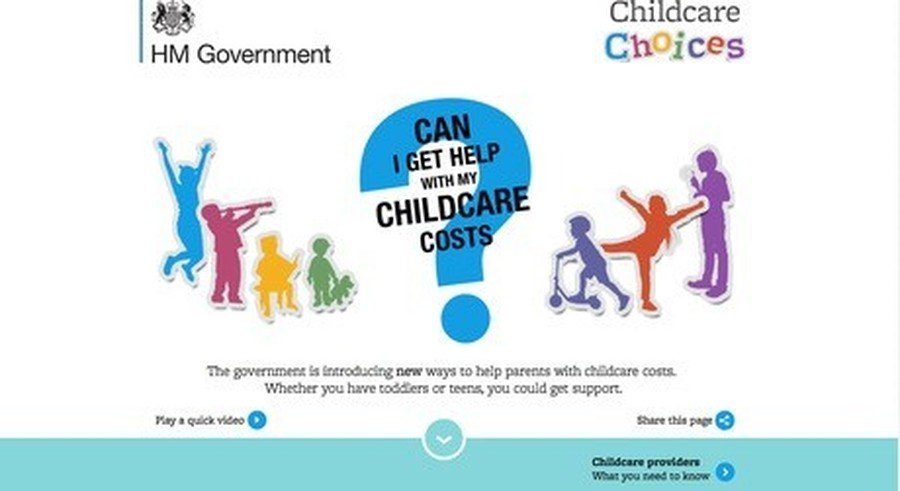 Primary Admissions
Parents will receive either an application form or letter through the post informing them how to apply for a reception class place. More information can be found on the following webpage - http://www.doncaster.gov.uk/services/schools/primary-admissions
Secondary Admissions
After Year 6 your child will move on to Secondary school and Doncaster Council Schools Admissions will send a letter or form through the post when it is time to apply. This will give you full instructions on how to apply for a secondary place for your child. All applications have to be made online. They will also advise you of the application completion date.
Further information can be found at:– http://www.doncaster.gov.uk/services/schools/secondary-admissions