London Residential 2018 - here is the first photo of the happy travellers!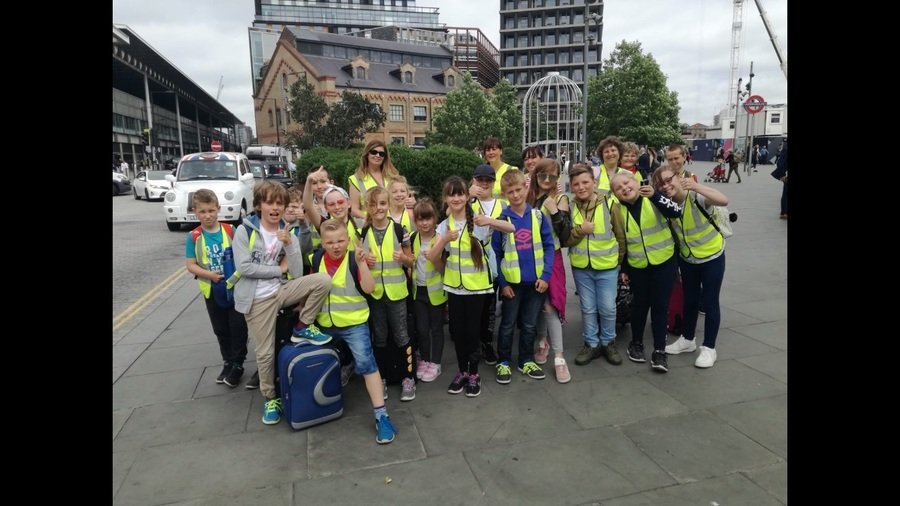 Latest School Calendar Events
Y5/Y6 Residential to London

20

Jun

2018

9:00 am - 22 jun, 3:00 pm

Further information to follow
Warburtons working with SYCAMORE class in school

22

Jun

2018

9:00 am - 12:00 pm
Foundation Trip to Wildlife Park

26

Jun

2018

9:00 am - 3:00 pm @ Yorkshire Wildlife Park
Sycamore & Oak class trip to Bridlington

28

Jun

2018

8:30 am - 4:00 pm @ Bridlington
Non-Uniform Day

29

Jun

2018

8:45 am - 3:00 pm @ School

Please donate an unopened bottle/jar/tin for our Summer Fayre.
Summer Fayre

05

Jul

2018

1:15 pm - 3:00 pm

Please come along and support our Summer Fayre. Stalls, cakes, games, raffle - ALL WELCOME
No after school clubs this week

09

Jul

2018

9:00 am - 13 jul, 3:00 pm
Sports Day (Weather permitting)

10

Jul

2018

1:15 pm - 3:00 pm
Welcome to our School
At Toll Bar Primary we believe we are a 'Community Primary' school. Not only are we located the very heart of the village, we and the community we serve work hand in hand to better the school and that which surrounds it. We hope that our website reflects some of the interesting and engaging things that happen in and around our school. We believe everyone should have access to the best experiences and opportunities possible and it is something we will always strive to provide for all.

We believe Toll Bar Primary School to be a safe, caring environment. One in which, through strong partnership, we strive to achieve each child's full and individual potential.

Our aim in the school is to educate the whole child, and through the curriculum provide for the learning of essential skills and knowledge. We believe a child should be given every opportunity to realise their greatest aspirations and express their thoughts and feelings to the World around them. The whole curriculum conforms to the requirements of the National Curriculum and we seek to creatively and meaningfully engage our pupils in their learning so as to achieve the best possible outcomes.

We are committed to safeguarding children and promote the physical and emotional welfare of each and every child in our school. Not only do our children respond to the passion we have to providing them all an enriched and exciting education, they too know that at in our school they are supported, cared for and valued.

It is our hope that our time together will be enjoyable, memorable and allow us all to achieve our potential as a community of lifelong learners.

Toll Bar Primary School News
We had a great time during Arts Week , and held our first art gallery. This was highlighted in the Doncaster Free Press when we were nominated as school of the week. The picures/video can be seen online at www.doncasterfreepress.co.uk

A pass for FREE swimming sessions for our Year 5 children is available from DCLT.

During the summer months children can now wear shorts (grey/black/navy blue) and white polo shirt, summer dress (navy & white), navy cardigan/jumper/sweatshirt.

Please note that the term dates for 2018-2019 and 2019-2020 (including training days) are now available on both our website and our app.

We have had complaints from local residents about unsafe parking on Hall Villa Lane and Askern Road. Information letters will be sent home tonight with your child. Please be mindful where you park when dropping off and collecting children. Thank you
Further Articles »
If you require a paper copy of information on the website, please ask the office and it will be provided free of charge.