You can now inform us of an absence on our new email address
you can still call us or text us too!
FREE Puppet Workshop - for all Nursery, F2, Year 1 & Year 2 Parents! Click HERE for more information!
Click on the link below for FREE tips and advice on keeping children safe online
Training days 2022-2023 - training days have now been published
Training days 2023-2024 - to be updated in due course
Toll Bar Primary took part in an Inter-Schools Football Tournament at the Eco Stadium. They played really well and made it to the semi-finals. Well done!
Welcome to our School
Welcome to our wonderful school. Toll Bar Primary welcomes everyone from all walks of life and strives to make a positive contribution to our local community and beyond. We aim for the very highest standards of education and are determined that every single pupil in our school reaches their potential.
Together we shine bright and reach high!
We are Toll Bar!
We highly value determination, resilience, collaboration and respect for each other. Together we know we can and do achieve amazing things. Our school has incredible diversity and cultural heritage and we celebrate all that's positive. Our ambition is that pupils leave our school fully prepared with the skills, knowledge and understanding for the next phase in their education ready to become a Local Global Citizen and make a difference to the world around them and beyond!!
Covid Secure arrangements from 4th January 2022
Admissions for September 2022
Primary admissions are now open on the Doncaster Local Authority Website for those children who were born between 1st September 2017 - 31st August 2018.
Find below a quick link to our admissions page (can also be found in the parent hub) for further information on all admissions
Direct link to the Primary application form: PLEASE CLICK HERE
For those who think they may be eligible for Free School Meals : PLEASE CLICK HERE
The school office staff are Mrs Newton, Mrs Milner and Mrs Ginnever
who are able to help anyone with any queries
School Contact Details
Please contact us if you have any questions, concerns, not sure what to do, queries about remote learning, problems logging on or anything else. Please get in touch by:
Telephone: 01302 874324
Text: 07786 208889 (text only service)
Email: admin@tollbar.doncaster.sch.uk
Should you need to contact your child's teacher please email them on:-

(Please note that emails will only be answered from 8am to 4pm Monday to Friday)
FOR NURSERY (ASH) ash@tollbar.doncaster.sch.uk
FOR FOUNDATION 2 (MAPLE) maple@tollbar.doncaster.sch.uk
FOR YEAR 1 (SYCAMORE) sycamore@tollbar.doncaster.sch.uk
FOR YEAR 2 (OAK) oak@tollbar.doncaster.sch.uk
FOR YEAR 3 (CEDAR) cedar@tollbar.doncaster.sch.uk
FOR YEAR 4 (ELM) elm@tollbar.doncaster.sch.uk
FOR YEAR 5 (WILLOW) willow@tollbar.doncaster.sch.uk
FOR YEAR 6 (CHESTNUT) chestnut@tollbar.doncaster.sch.uk
SENCO Mrs O'Connor - o'connorp@tollbar.doncaster.sch.uk
These can also be found on your class page.
FOR ANY OFFICE ENQUIRIES admin@tollbar.doncaster.sch.uk
SCHOOL TELEPHONE NUMBER 01302 874324
MOBILE TEXT ONLY SERVICE 07786 208889
(School opening hours are 8.30am - 3.00pm Monday to Friday)
Latest School Calendar Events
Walesby Residential for Y5 & Y6

29

Jun

2022
Year 1 & 2 Sports' Day - Parents welcome from 1.30pm

04

Jul

2022

1:30 pm - 3:00 pm @ School Field
Year 3 & 4 Sports' Day - Parents welcome from 1.30pm

05

Jul

2022

1:30 pm - 3:00 pm @ School Field
Class photographs

06

Jul

2022
Year 5 & 6 Sports' Day - Parents welcome from 1.30pm

07

Jul

2022

1:30 pm - 3:00 pm @ School Field
Transition week

11

Jul

2022

12:00 am - 1:00 am
Summer Fayre

21

Jul

2022

1:00 pm - 3:00 pm
Reports sent to parents

22

Jul

2022

12:00 am - 1:00 am
Latest News
Please be mindful where you park when dropping off and collecting children. We have had complaints from local residents about unsafe parking on Hall Villa Lane and Askern Road. Thank you
Further Articles »
Online Safety/Safer Schools App
Download the Safer Schools app to increase understanding of what your children are doing online and how to help keep them safe - go to the App Store for your device, search SAFER SCHOOLS, search for our school name and enter the number: 7440!
Further Information can be found on our 'Online Safety' tab or by clicking here
Mental Health and Well Being
Our mental health and well being is very important for us. Should you need and help and advice from places such as Citizens Advice, Camhs, Early Help then useful contact information can be found in our 'Parent Hub' tab or by clicking the Following link:
Parentpay
For further information please click here
or look at the Parentpay tab under 'Parent Hub'
To get started or to log in go to:
Doncaster Local Offer - Latest Update
The Doncaster Local Offer has recently been updated to include a graduated approach system to help support pupils, parents and school staff. You can view the updated local offer by following the link below or by accessing the information on our SEND page (under the 'About Us' tab).
You can also find out more about these updates by visiting the Doncaster Council website
https://www.doncaster.gov.uk/services/schools/graduated-approach-toolkit
Reading scheme used in school
The reading scheme we use in school is called Read Write Inc.
This literacy programme was developed by Ruth Miskin, published by Oxford University Press and is taught in over 5000 schools throughout the United Kingdom.
Our pupils will focus on learning sounds and the letters that represent them, along with learning how to form the letters. The books that are then read are written using only the letters the pupils have learnt (along with a few separately taught 'tricky words') which will help when building up confidence in reading.
For more information - Please click on the link below
PARENT INFORMATION
Everything you need to know can be found in our Parent Information section. Please click the link below for quick access.
Year 6 transition information - INCLUDES TRANSITION DATES FOR CURRENT Y6 MOVING UP IN SEPTEMBER 2022
NEW - Healthier Together Website
On the new South Yorkshire NHS website www.sybhealthiertogether.nhs.uk families and young people will find advice on what 'red-flag' signs to look out for, where to seek help if required, what to do to keep an unwell child comfortable and how long symptoms should last, for a wide range of health conditions, including rashes, coughs, asthma, bronchiolitis, fever and many others.
Healthier Together was launched to provide families, children and young people across South Yorkshire and Bassetlaw with consistent and high-quality advice from local health and care professionals.
The website will help families become aware of the common winter illnesses and as a result give them the necessary information to make the right decisions.
Our Attendance
Our attendance is very important and we want to achieve 96% and above.
Our class winners this week are .......
1st CHESTNUT
2nd ELM
3rd SYCAMORE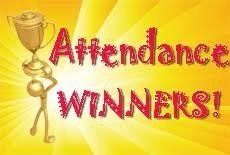 Weekly class attendance will be announced every Friday - Who will win next week?
TERM 1 - BEST ATTENDANCE (01/09/21 - 17/12/21) WILLOW - 94.8%
TERM 2 - BEST ATTENDANCE (03/01/22 - 01/04/22) OAK- 91.3%
Which class will have the best attendance for term 3?
We are a flu fighting school!
AMAZON SMILE
We are now registered with Amazon Smile. If you shop with Amazon, you can select Toll Bar Primary School as your preferred charity and Amazon will donate a percentage to us AT NO EXTRA COST TO YOU. To set this up:
For school to receive a donation, please shop at: smile.amazon.co.uk
(Everything here is the same as Amazon)
School Meal Menu
Please click the link below to see our new
We are now a certified school for whole school commitment to online safety